FOR ALL YOUR PIPE, VALVE
& FITTING NEEDS
We offer custom pipe cutting, threading, grooving, miter cutting and beveling services.
Production cutting, threading and grooving
Indoor pipe storage
Packing and labeling orders to your specifications
Delivery to your job site
Inventory management
Actuation department
Product training
In field product support
Project pre-order and staging
Emergency afterhours access to our extensive inventory
Hose cut to length
OUR MANUFACTURERS
We stock thousands of specialty valves and fittings ready for immediate pick up at our will call counter or delivery to your shop or jobsite. Our friendly and experienced sales and office staff are fully competent to partner with you and insure that your large and complex piping projects are supplied with the right pipe and tubing products, right on time. In addition, you will find our service and expertise consistent with the decades of experience of our staff.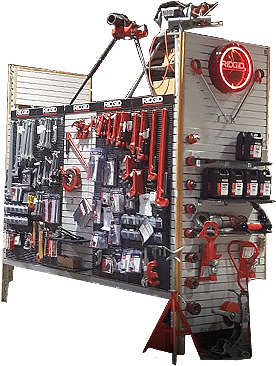 ABZ Valves
ASP-Alloy Stainless Products
Andron
Anvil International
Apollo Valves
B-Line
Babbitt Steam Specialties
Bell & Gossett
Bernz-o-matic
Billco Corp.
Bonney-Forge
Bradley Corp.
Cambridge-Lee
Cash Valve
Chicago-Wilcox
Copper Institute of America
Crane Valve
DFT-Durabla
DK-Lok
Dixon Products
Dresser Piping Specialties
Elkhart Products
Flexitaulic
Gasoila-Federal Process Corp.
Georg Fischer
H.O. Trerice Corp.
Halsey Taylor
HBD Thermoid
Harvel Plastics
Hayward Manufacturing
Homestead Valve
InnerLynx
Ipex Plastics
JoMar International
J.R. Smith
Kerkau Manufacturing
Lasco plastic Fittings
Merritt Brass
Mill-Rose Clean-Fit Products
Mueller Steam Specialties
PHD Manufacturing
Pennsylvania Machine Works
Phoenix Forged Steel Fittings
Rath-Gibson Tubing
Ridge Tool Company
Sandvik
Smith-Blair
Smith-Cooper International
Spears Manufacturing
Stockham Valve Company
Taco Products
Ta-Chen
Taylor-Forge Stainless
Thermoid
Tube Forgings of America
United Brass Works Inc.
Viega Corp.
Vogt Valves
Wal-Rich Corp.
Ward Manufacturing
Watson-McDaniel
Weld-On Chemicals
Weld Bend
Wheatland Tub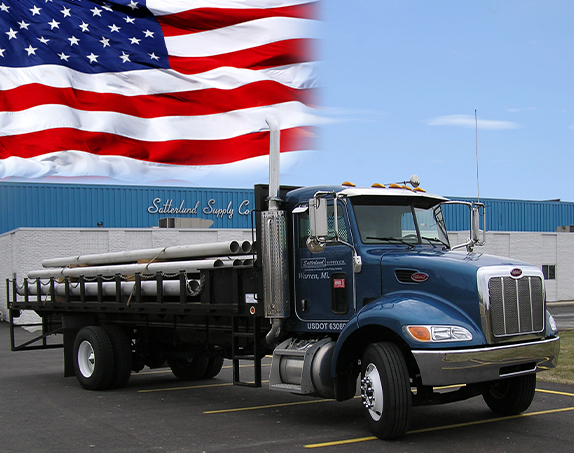 About Us
Today Satterlund Supply is the most highly respected pipe, valve, and fitting supplier in the area, supplying quality piping products to Michigan, Ohio, Southern Ontario and beyond. Although having grown tenfold since its opening years, Satterlund has found it possible to offer customer convenience with expansion of our pipes and tubing products and inventory while still promoting a "small business/one on one" atmosphere. The Satterlund Family continues to operate the business and has enormous pride in continuing to ground its being on the principals based on the legacy that Donald W. Satterlund left behind.